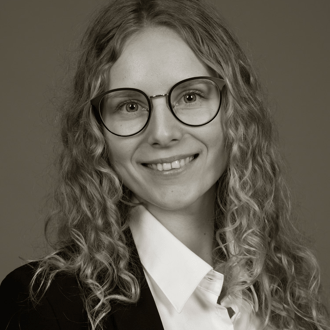 Julia Ahlquist
Young Professional 2021 – Young Professionals
University: Lund University
Degree: B.Sc. in Design of Information Systems and M.Sc. in Management
Why did you join Opticos?
After graduation, I wanted to work for a consulting firm focusing on both management and IT. Two areas that I came across a lot during my education and that I find very interesting are Digital Transformation and IT Strategy. I wrote both my bachelor- and master thesis on the subjects and since these are two of the core capabilities at Opticos, I saw the opportunity to work with it.  
I was also looking for a smaller firm, where I would feel included and where I could have a bigger impact on the company. During the recruitment process I got to meet several people within the organization that gave me the impression that Opticos would be a great learning environment for me. I appreciated the seniority of the company, in combination with the ambition to bring in younger colleagues through the Young Professionals Program. I also felt like supporting each other was a big part of the corporate culture. 
When I found Opticos, it felt like a perfect match! 
You are part of the Young Professional Program at Opticos. What is it like?
The Young Professionals Program is a great mix of client assignments, internal projects, and courses. I really appreciate that we were assigned to clients so fast. This way, we early on got valuable hands-on experience of what it is like being a consultant. The internal projects are a great way to learn more about Opticos core capabilities, as well as a perfect opportunity to get to know your colleagues and take advantage of their knowledge and experience. Everyone is very helpful and open to sharing. The courses we take are also a good way to meet our colleagues, as well as learning key consultancy skills, such as project management, business case, presentation skills, etc. The program is a good mix of theory and practice, and a great start to your career as a consultant. 
How does Opticos support your development?
Each person is assigned a development coach and I meet mine every week. We check-in, talk about how the client assignment is going, making sure that I get the support and help I need. We also discuss goals, both how I can and want to develop, but also what I can do to help develop the company. It is nice to have a person who you can discuss your development with or talk to if there are any issues. 
Also, by offering the Young Professionals Program, Opticos provides a broad range of both theoretical and practical knowledge that I believe is key in your development as a junior consultant. You get to be part of challenging assignments, driving your development. 
What did you do before joining Opticos? 
Before joining Opticos, I lived in Lund where I studied Information Systems and Management. I also spent one year in Australia and one semester in Lisbon. I grew up in the Gothenburg area, and after living in other places for many years, it is nice to be back home.