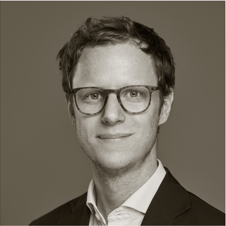 Jonathan Svärd
Management Consultant – Opticos
Why did you join Opticos?
I was excited about the opportunity to be a consultant where you have the chance of getting to know many different companies in different industries. I already knew a couple of people at Opticos and was happy to start work with them. Also, the fact that Opticos was about to start their new trainee program was perfect for me now when I was changing to a new kind of career.
You have been part of the Young Professionals Program 2018 / 2019 at Opticos. What was it like?
Young professionals program has given me a broad understanding of many different areas which are important for a company. Gaining insights of how to set up an IT strategy, or how to work with Data management, writing a Business Case or working with IT sourcing. The trainee program existed of both theory as well as very tangible tips and tricks, which are nice to get as a new consultant.
With Opticos' extensive experience and competence, where the most senior consultants was educating us trainees, has been very appreciated! It has been a good foundation to build upon when taking on an assignment.
What did you do before joining Opticos?
I was working as a Consultant broker, which means that I was finding assignments for other consultants – mainly within Project management, Business analysis and Interim assignments.
What is the best part about your job at Opticos?
Opticos has many very experienced consultants who gladly share their knowledge to others. Also, Opticos has interesting assignments to offer. This combined with that we have fun at the office makes Opticos an attractive employer to me.